Rainbow Bridge 2022 – 2023
Jack
Hi Jill.
It is with great sadness that I have to let you know that our boy Jack (formerly Scott) passed away last Thursday.
We adopted him from Jack Russell Rescue in 2010 when he was 3-4 years old. From day one he fitted into our lives perfectly and he was the most beautiful boy.
We were so blessed to have had him for 12 wonderful years. He gave Wayne and I so much fun and pleasure with all his cheekiness and antics. Even in old age Jack could still manage two walks a day right up until the day before he died.
He had been suffering with Dementia over the past 9 months and was very unsettled in the evenings but that did not slow him down. Just over a year ago Jack was diagnosed with a low grade heart murmur which caused him to cough from time to time but he took this all in his stride and it didn't seem to bother him.
Late on Wednesday evening Jack unexpectedly and suddenly became unwell. He was vomiting and had diarrhoea. He was letting out really loud coughs like we have never heard before, we think more than likely due to his heart murmur becoming worse. We managed to settle him that night but in the early hours of Thursday morning his condition deteriorated significantly. We knew it was time to say goodbye so that morning we took him to our Vet, who had been seeing Jack for 12 years. She was so compassionate and caring. He passed away peacefully in our arms surrounded with so much love.
Whilst we are missing him dearly he has left us with so many beautiful memories.
Cheryl & Wayne McCann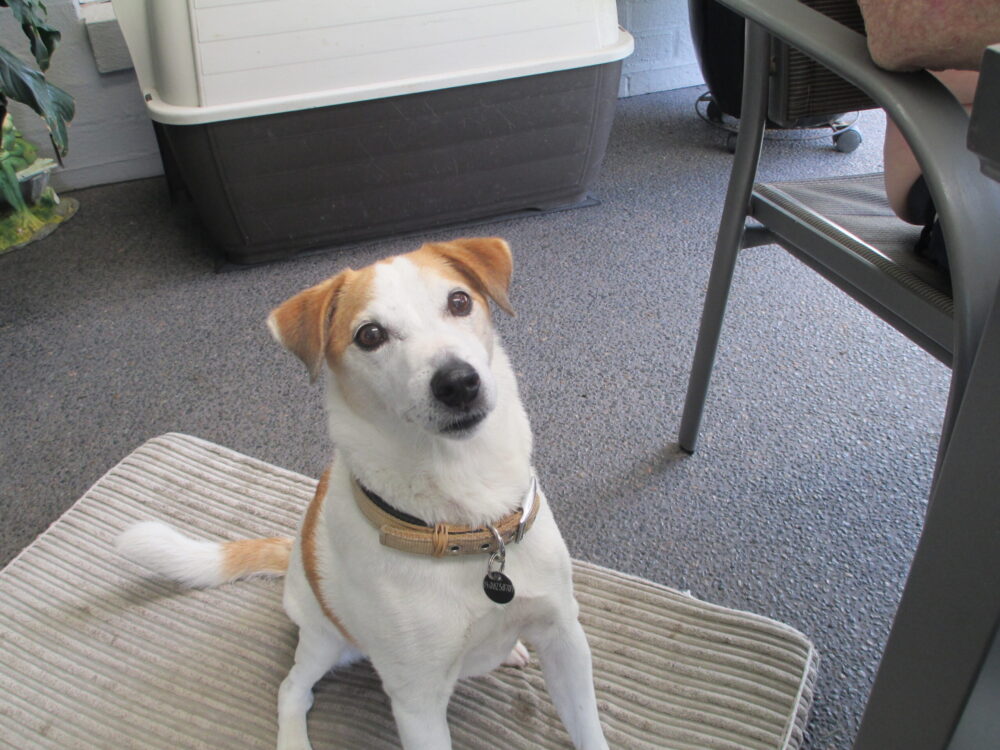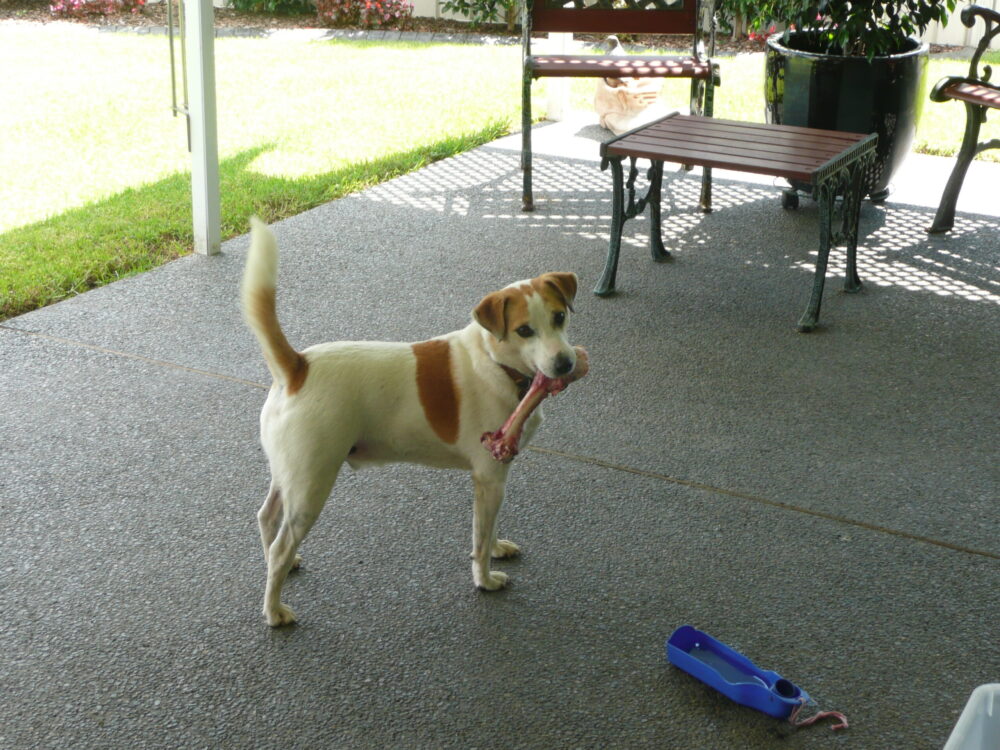 Cosmo
Hi Jill, it is with sadness that I need to let you know Cosmo passed on Wednesday 25th May (adopted Jan 21).
His health deteriorated with his heart condition over the past couple of months, then just before he passed he got an infection from a rotten tooth that had to be removed under general anaesthetic.
He made it through the operation but the following day became very unwell struggling to breathe, so I rushed him back to the vet and he was given a couple of injections to help but it was too much for him, and he died there overnight.
He has left such a hole in our hearts and in our home. He brought us such joy. We'll ever be thankful for the 16 months we had to spend with him and will love him forever.
Attaching a recent picture,
Jill and the boys, Josh and Nate
Roxy
Hi Jill,
We. Adopted Roxy in 2011. She had 11 wonderful years with us. We just wanted to let you know what an absolute wonderful companion she was for our family, exactly what we were looking for in a family dog, full of love for everyone in the family. (And food especially ice cream, mandarins, bananas and churros) She survived our other dog Alex, who chose her as his companion, by 2 years. Both passed due to incurable cancer.
We knew and were treating Roxy's heart murmur for a couple of years now, but this weekend she unfortunate became extremely symptomatic, her decline was rapid (24hrs) after presentation to the vet.
She passed in our daughters arms, being cuddled for comfort, with all of us heartbroken.
Thank you to JRR for uniting us with Roxy, and giving us such a loyal, loving family member.
We are watching your site for when we are ready for our next rescue dog.
Danni xx