Rainbow Bridge 2015 – 2017
Tommy
Dear Jill,
Today we said goodbye to our geriatric puppy, Tommy. He crossed the rainbow bridge peacefully.
We rescued him and his partner last year and we have never looked back. He had a beautiful nature and although we only had him for 15 months we loved him and his partner in crime Poppy to bits.
Tommy was 13 & a half loved chasing his ball, food, tummy rubs and more food. When we first met this pair at JRT they picked us and they gave us so much love . Tommy was diagnosed with liver cancer 3 months ago and wasn't expected to make it this far. We will miss this guy .
I still think he was part jack and part wombat because of his distinctive walk . He used to sneeze every time rolled on his back for a rub (which he loved). He would always wolf his food down then go for Poppy's. He loved our garden. He loved going to the dog park with Poppy.
We will all miss him terribly. But Senior rescues have so much to give … unconditional love and when we are ready will bring poppy up to meet her next furever friend
Senior love
Janet & Peter
Frankie
Dear Jill,
So very sad to inform you that Frankie formerly (Rove) of JRR has crossed the rainbow bridge.
After multiple operations to remove tumors it was time to let him go. He came to us after a rough start in life. He learnt how to love and trust again. He loved his walks his treats, his half deflated basketball, his crazy companion Ruby and us. He was the best boy ever.
He will leave a huge hole in our hearts and lives. I know my Dad who passed away recently will be there to look after him and give him his belly rubs. Thank you for all the great work you and all the volunteers do at JRR. But most of all Thank you for our Frankie bear.
Kim & family
Bella
Dear Jill,
Paul and I wanted to let you know that Bella passed away peacefully this morning with us by her side around 7.20am.. we are absolutely heart broken.
Bella was just shy of 17 years young. A strong, loving dog sadly she fell very sick very quickly. We're lucky to have celebrated her 15th and 16th Birthday with her.
Bella was there for us in tough times and good times she did an amazing job on this earth making everyday a joy for us and I'm sure her previous family too.
She was so tough even until the very end. We are just numb at how fast everything happened. But I have faith she is in a better place chasing lizards in the sun.
Thank you so much for being so supportive Jill and thank you for introducing our little girl into our life. We really appreciate it, and will never forget Bella.
Janice and Paul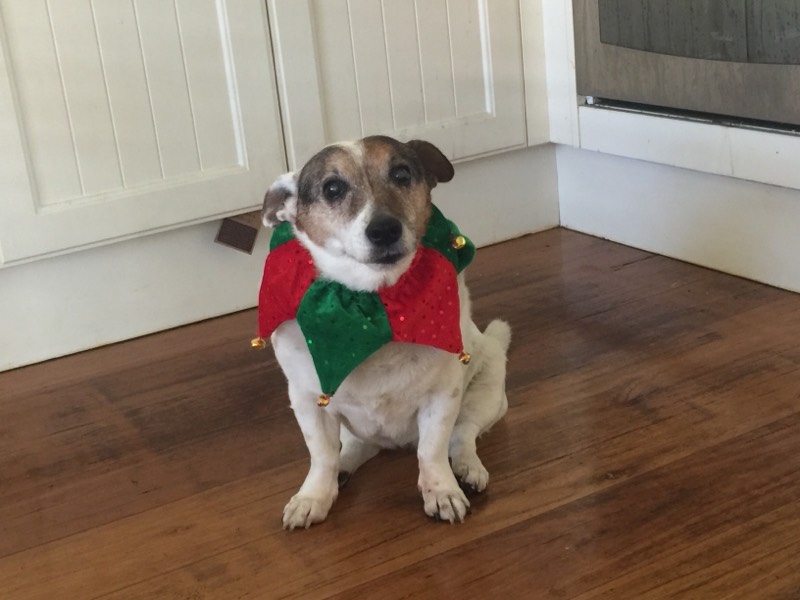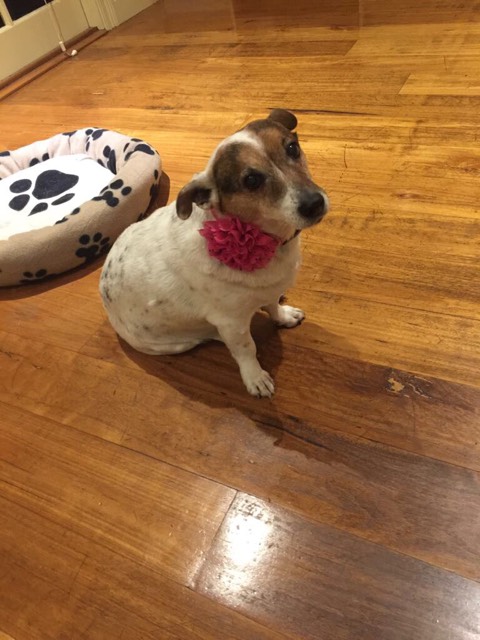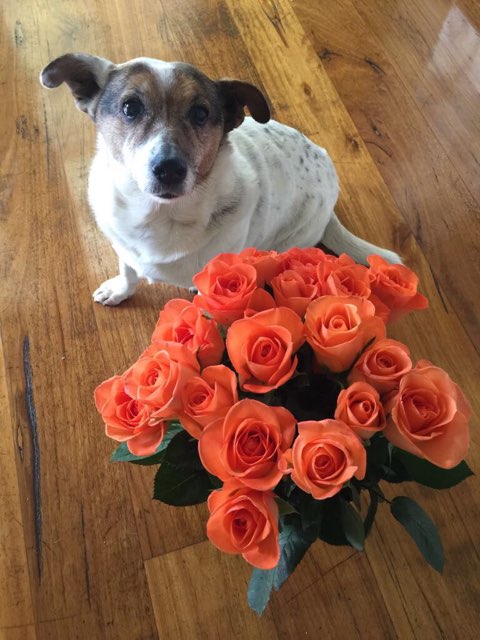 Deefa
Hi Jill,
Just a short note to let you know that Deefa passed away. The little bloke became ill overnight and I was about to get him to the emergency vet, but we didn't make it. I suspect that Defa may have been bitten by a snake – the vet said that's a possibility, or perhaps an advanced stomach tumour or maybe even gastro enteritis.
We will miss the little fella, he was a real character. Very sad.
We're glad we gave him a good home even if it was just for a short time.
It's been a sad time for us as its only a few weeks since little Pip passed after suffering a stroke.
Regards
Owen
Spike
Hi Jill,
With great sadness Spike went to the Rainbow Bridge at 10am on the 17th October.
It has been amazing and rewarding 4 years having Spike in our family and giving him a second chance to experience a wonderful loving life.
Robert from Vineyard Vet is an amazing man and helped and guided us thru this period.
Regards
Bruce, Cassandra, Gemma (Jack Russell missing her best mate) and our boys
Linda
Linda was 14 yrs old when she found herself at JRR in March 16. With winter coming we put out a plea to find her a warm and loving home. The cold kennels are no place for sweet little old lady dogs.
Sandra and Matt came to adopt her and had driven all the way from QLD. For Linda it was love at first sight and she enjoyed each new day with her new family.
Sadly it is now that Linda has grown her wings. Her wake up calls, her puppy like antics and her enthusiasm for each day will be sadly missed.
It is special people who take on Seniors knowing their days may be many or few. We thank Sandra and Matt for showing Linda the most kind and loving home in her last 18mths. We couldn't have asked for anything better for Linda, resting peacefully now and forever in your hearts. Much love to you at this sad time
With love to Sandra and Matt from JRR
Pip
Sadly I have to report that Pip passed this morning.
She was 15 years old and came to us from JRTR 3 years ago. Lovely old girl, and already much missed by us and her Jack Russell mates Pep (16 years) and Defa (12 years) also from JRTR.
RIP Pip (Bubby)
Owen
Marshall
Marshall was only adopted last week, he had a warm home with Robyn who loved him very much already, he used the doggy door, enjoyed the garden and rested comfortably on his own electric blanket purchased specially for him.
Sadly Marshall grew his wings, it seems he waited for someone special to take him home and show him love and comfort in his last week.
Despite vet check ups before leaving the kennels and showing no real symptoms apart from an off day here and there, it was discovered he had an advanced stomach tumour.
We are very saddened by his loss and are thankful to Robyn for taking on our dear little senior gentlemen, aged 14yrs, with a spring in his step and a twinkle in his eye. Every day he spent with us at the kennels, and then with Robyn was truly a blessing. Please don't hesitate to contact us, should you need to at anytime, we will help where we can.
To Jill, thank you for rescuing a little old man and giving him a safe place to be until Robyn came along. To our volunteers, know your kindness was just what Marshall needed. And, to Robyn no ones's heart could feel it more than yours, blessed he knew your warmth and not a lonely, cold kennel.
Fly Free Marshall, with much love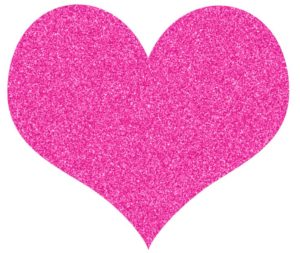 With love to Robyn from JRR
Jack
Hi Jill & volunteers
It is with sadness I inform you of the passing of our boy Jack, known as Sonny to you.
We adopted Jack 14 years ago from your Londonderry shelter. My husband fell in love with him straight away, so he came to live with our family & our other JRT Tinka who passed 2013 aged 13, to our home in the western suburbs of Sydney.
We moved to the coast in 2004, he lived out his days running on the beach, exploring bushland & being very much loved.
Unfortunately old age caught up with him & yesterday he crossed the rainbow to be with his friend Tinka.
He was a character all right & a very loyal little guy. A couple of times he got out & we would find him down at the caravan park settled in in someone's annexe, one bloke was just about to pull up stumps & take him with him. Lucky for us someone recognised him & called us. So we got him back & we fixed all the escape areas.
We sure are going to miss him. We would like to say thankyou to you & your volunteers for taking Jack on cause if you didn't, we wouldn't of had the pleasure of him joining our family.
Regards
Sant family
Milo
Hi Jill
I just came across the rainbow bridge section of the website and thought I'd send through some pictures of Milo (Milesy) who we adopted from JRT Rescue in 2001 and sadly passed away in 2015.
Paddy
Thank you for the gift that was Paddy.
He was 6 when he came to me from Benalla in 2009, a gentle, quiet, friendly chap.
Everyone loved him, I adored him.
He developed heart failure and was gone in a week.
He sleeps in my garden now, beneath a rosemary bush.
Jean
Rhino
Hi Jill
It's with the heaviest and saddest of hearts that I report the passing of little Rhino (nee Jaffa). Tragically, it was sudden and traumatic – he was run over in our driveway. He had been at risk of this for some time due to failing hearing, lack of mobility and a reduced sense of awareness about his surroundings. I am responsible, unfortunately, as there must've been time for Rhino to get from his breakfast bowl to the car on that morning. It happened on May 10, but looking over his pics and typing this is still really hard for me. He died quickly, I was able to hold him as he passed, but that doesn't ease my conscience in the least.
I've put these pics together and hoped you might be able to get this image onto your Rainbow Ridge page.
A small positive was that only the previous Saturday, after being without my boat for some months, we finally got onto the water again. It was the greatest pleasure to have Rhino with me on the water again, sitting on my lap as I drove the little boat with him alternately looking around the bay, or lifting his head and looking straight up into my face as we cruised along. Those gorgeous, bright, expressive eyes of his never missed a thing. We covered 75kms over the water that day (the boat is only 11ft long) with lots of time ashore for walks around the beaches and tracks. He once again got to chase the birds from our favourite sand-bar towards the end of that day.
I can't imagine how you must deal with inevitably losing so many of the dogs you come into contact with and help over the years. Time helps of course, but nothing will bring Rhino back, and after such a sudden and traumatic loss, the immediate days following are extremely hard. Our house still feels very empty without "Little Man" shadowing us everywhere, and Ebony was very quiet for a few days too.
Thank you for playing a huge part in helping to bring Rhino into our lives. When I came to your pens at Londonderry with Ebony to collect a dog, he was the second dog you bought to us. I thought he had an odd appearance for a Jack, but his beautiful eyes, his age, his not-quite-right front wrists, stubby tail, symmetrical colouring, salt-and-pepper face, and all his quirkiness quickly became the things we loved him for – he quickly become a very active and welcome member of our little pack here about the home.
I can honestly say that he became the best dog I have ever known – he had all of the adorable traits of a Jack Russell, but due to his age, none of the challenging ones. He wasn't aggressive, he didn't wander, he just loved everyone and had the most peaceful and beautiful manner. He bonded strongly with Ebony. These little dogs put such trust in us, and I must now deal with the fact that it was me – the person he trusted most – that bought around his demise a year or two earlier than it should've been. Aside from the pain of losing him, this is still the hardest part for me to deal with. We'd recently had a couple of trips to the vet and he'd really got a bounce back into his step – it was such a joy to behold for a dog of his age, but unfortunately, no more.
Mum and I would like to pass our greatest appreciation to yourself and your team of volunteers who donate hundreds of hours every week to help those dogs find a safe and happy home. In time, I'd like to think that I can take another dog – with your permission due to this horrible situation – but for now we must mourn the loss of our dear little Rhino.
He was a true gentleman.
Sincerely,
Rob
Ruby
Dear Jill,
It is with a very heavy, broken heart that I send you this email. Our dear Ruby passed away suddenly on April 24th.
The vet seems to think she may have had a tumour, as it happened in a split second.
We adopted our beautiful Ruby from you about 3 years ago. The darling little dog soon captured our hearts and those of our team and guests here at Swansea Beach Chalets.
She was know as "The swimming dog of Swansea" and most days would have an audience that came especially just to experience her water antics.
Her life here with us was very free. At 10 am she knew it was time to go out and if we didn't open the gate she would just hope over the fence for a day filled with all the great things most dogs never get to experience. This did lead to a few hiccups now and then, however nothing that we couldn't set straight on her behalf.
The condolences we have received are testament to just how well she was loved.
I have attached some photos, we have so many more.
Thank you for giving us the most amazing opportunity to have had such a wonderful little character to love.
Your sincerely
Lisa and Peter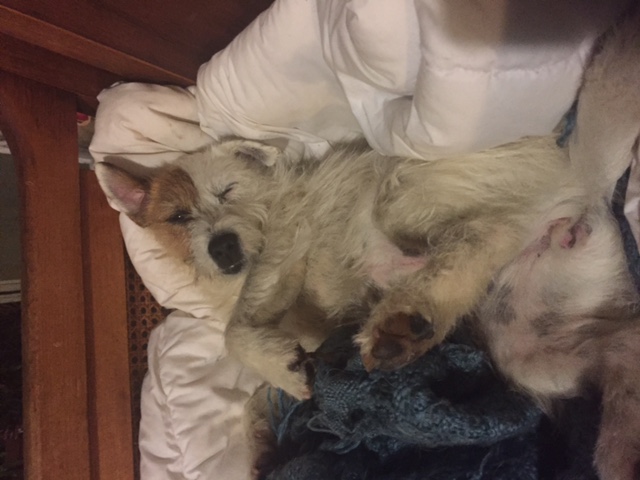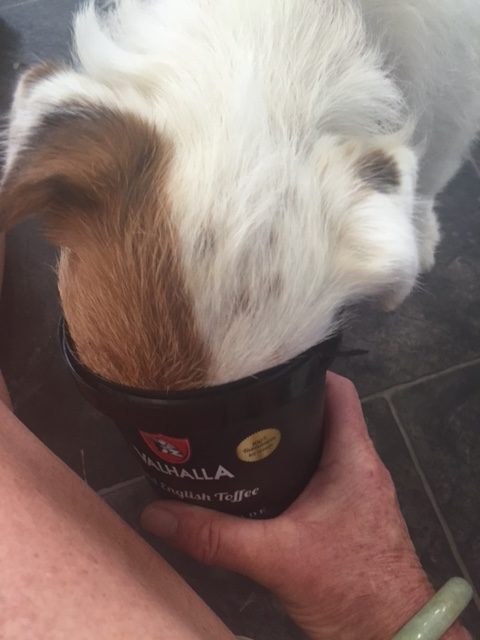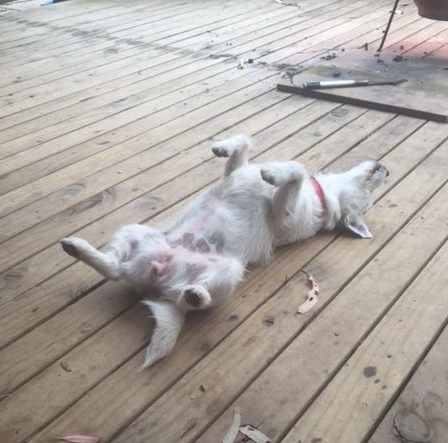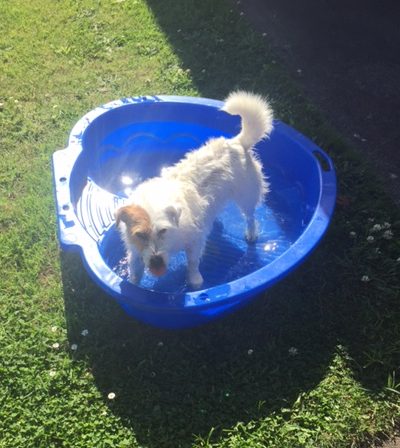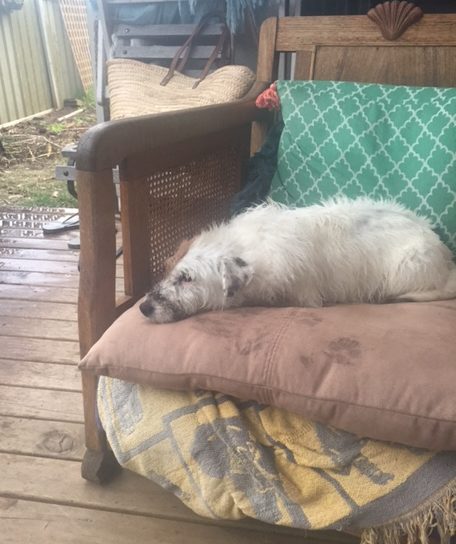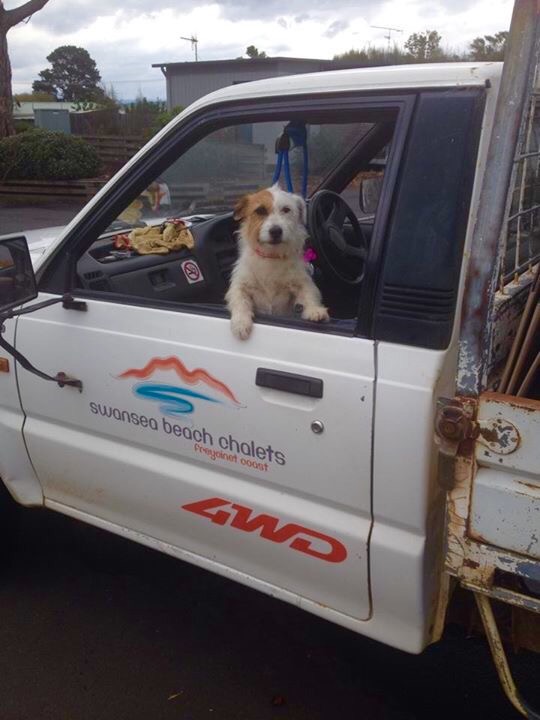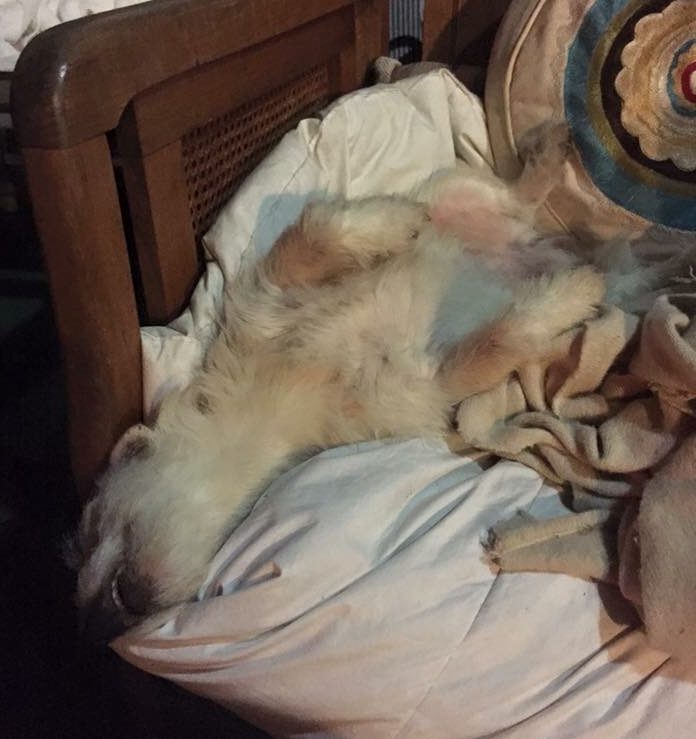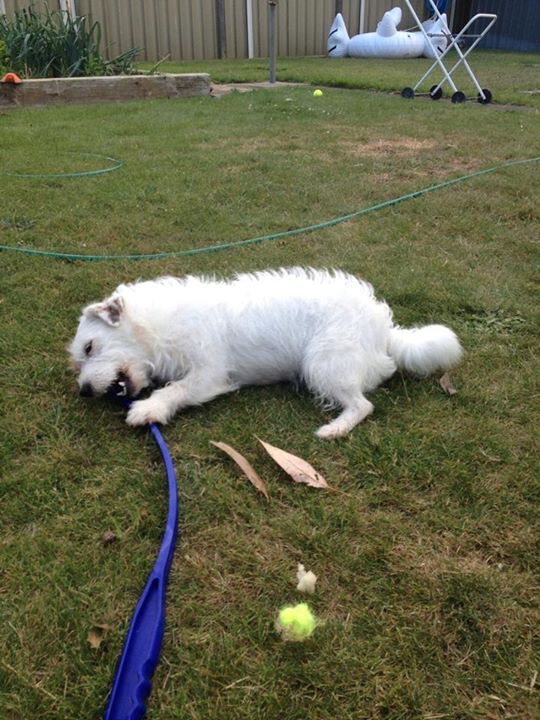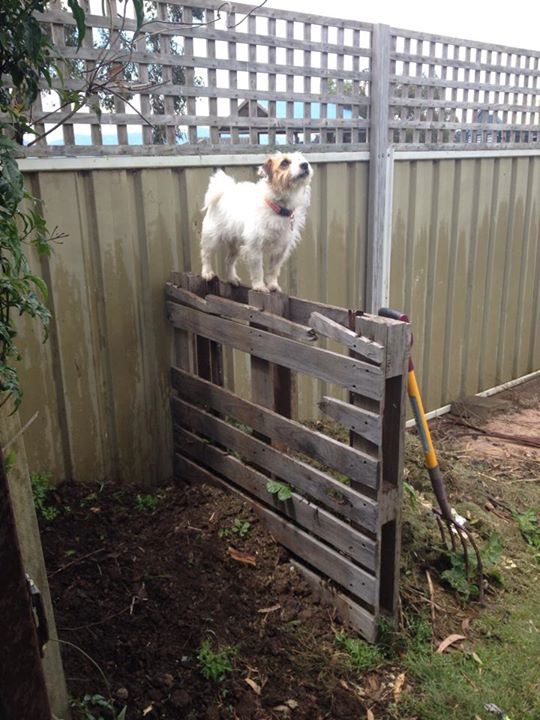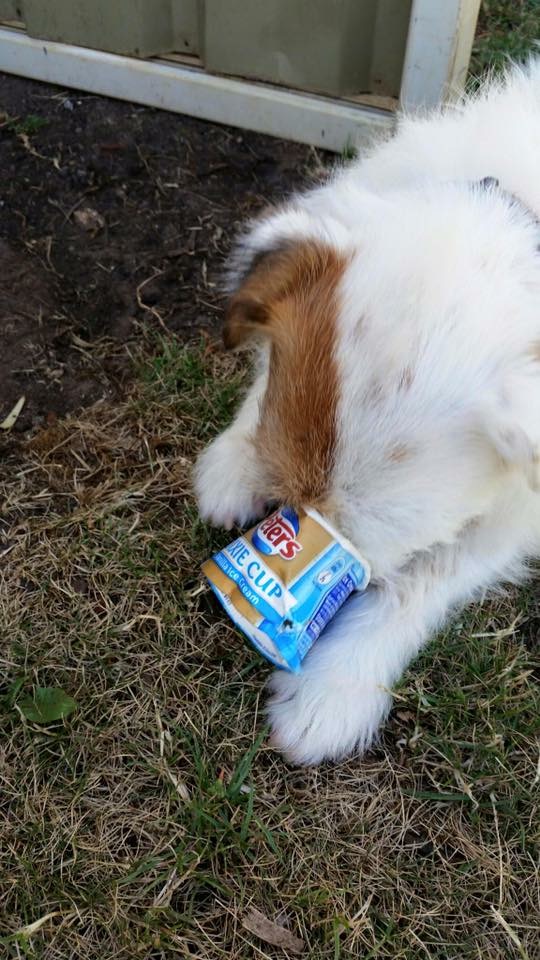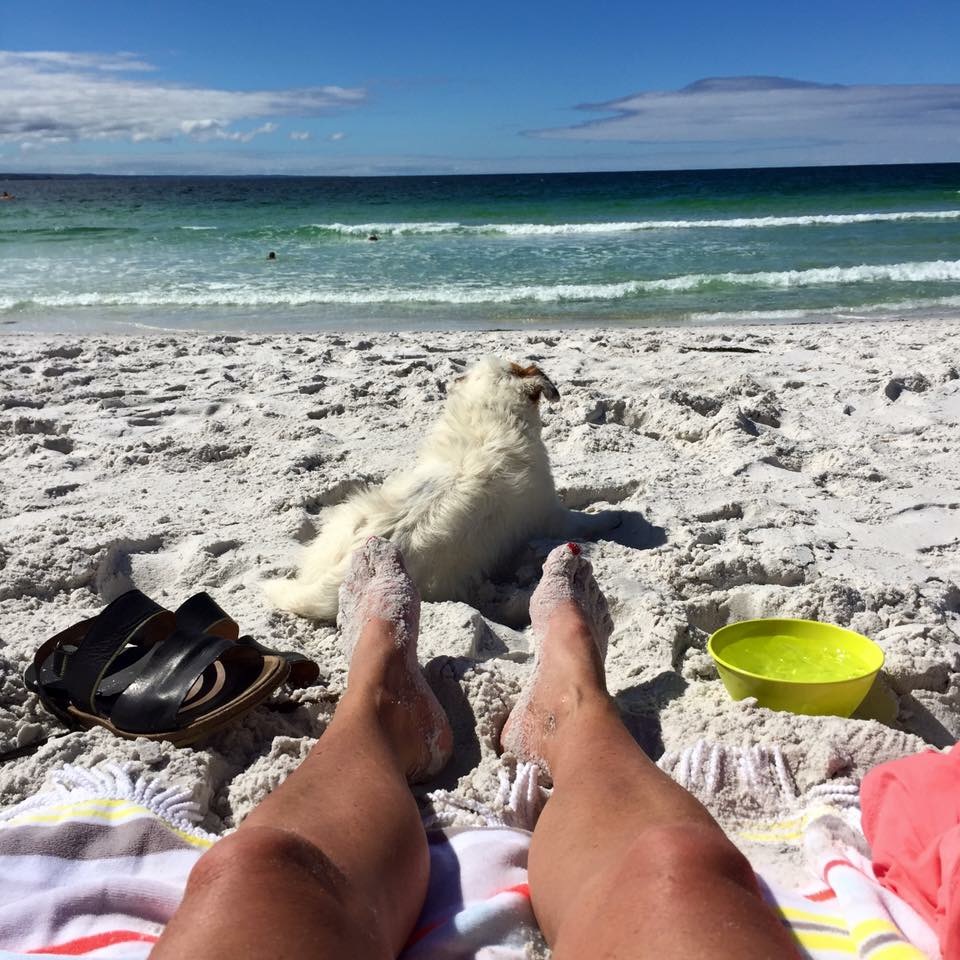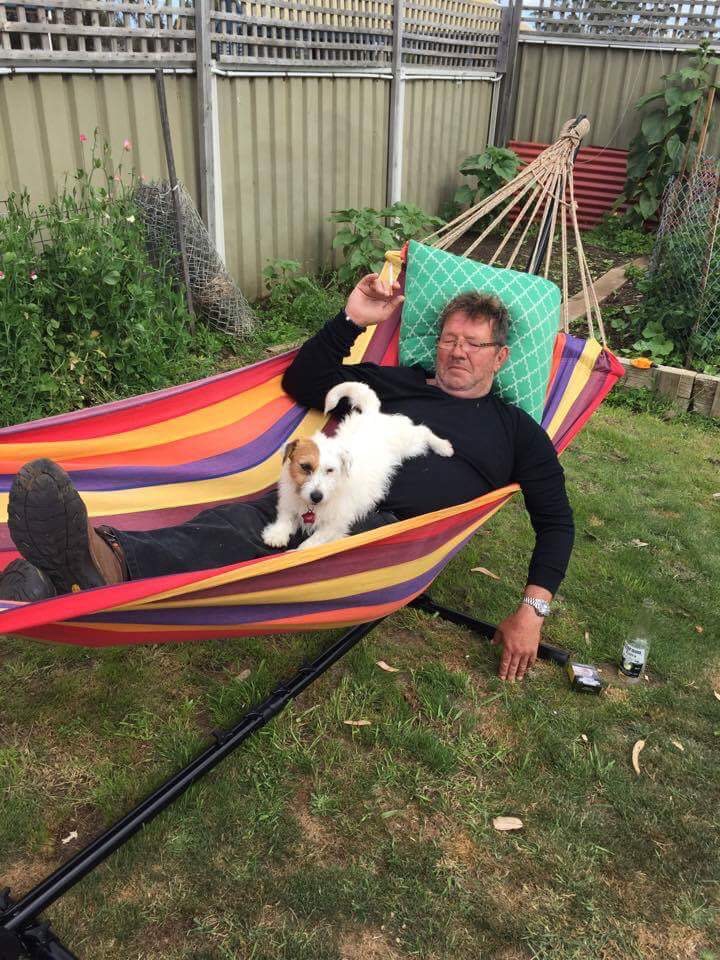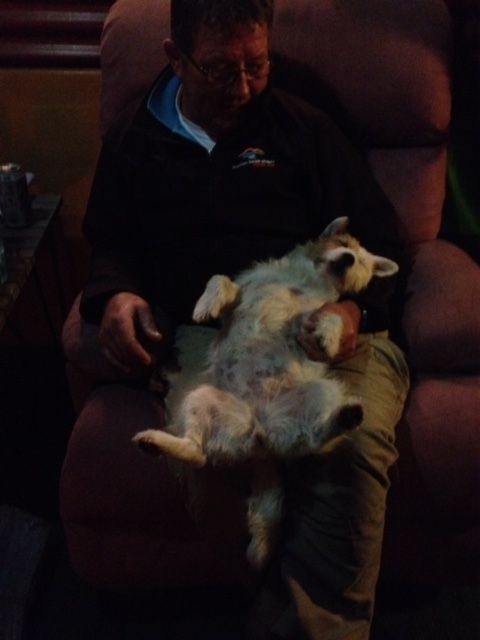 Piper
Thank you Jack Russell Rescue – Australia for rescuing Piper (aka Tashy)…
We had 4 really good years. The love that Piper had to give was amazing.
Sadly, Piper has crossed over the rainbowbridge today… The hole that she's left will never be filled — feeling sad.
Justina
Bronson
Hi Jill,
It is with a very heavy heart that I am writing to let you know about our beautiful boy Bronson (previously Phantom) who we got from Jack Russell Rescue in April 2003.
Bronson succumbed to stomach cancer on Friday. Due to the size of the mass and the fact that he was obviously in some considerable pain and after discussions with the vets we decided it was better to let him cross the rainbow bridge. We said goodbye to him and held him tight while he peacefully went to sleep.
According to our records Bronson was born in August 2000 and came into your care early in 2003. We picked him up from his foster mum in Sydney in April 2003, and bought him home to Canberra where we were living at the time.
We discovered he didn't respond to his name (Phantom) so changed it to Bronson, which he seemed to think suited him better.
He initially was an escape artist but he quickly discovered he had come to a home where there was an abundance of love & patience so he didn't need to be anywhere else.
He hated being petted when he was sleeping, we quickly learnt to leave him be, he was happy sleeping between us on the lounge and would rest his head on our laps when he wanted, not when we wanted him too.
He hated the beach but loved the river. He had absolutely no interest in a ball, a frisbee or any toys for that matter, except for a little stuffed Jack Russell we got him when his female companion passed away 4 years ago.
He loved his 2 walks a day and drove us crazy if we didn't take him, they became shorter as he aged but he had his last very slow walk around the block with his dad last Thursday afternoon.
He was totally deaf and had been for a round 4 years but learnt some basic sign language, he always knew we were talking to him though.
He was almost totally blind and was starting to show some signs or aged dementia.
As he got older we started having him clipped, especially in the hot weather, and he knew he looked pretty 'cool' when he returned home with his hair cut and his bandanna on!
He spent his days in the office with me while I worked, his evenings curled up asleep between his mum and dad on the lounge and his nights securely tucked up in his bed in our bedroom.
We are heartbroken and grieving for our little man and can't imagine what our lives will be like without him in it. Thank you for allowing us to adopt him and for giving us 14 years of unconditional love, loyalty and companionship.
I have enclosed a couple of photos of him, one the day after we bought him home and one taken after his last visit to the 'beauty parlour'.
Thank you for all the wonderful work you do for these beautiful dogs.
Judi & Neil (Bronson's mum & dad)
Pier
Good evening Jill,
With great sadness I send you last photo of Pier who crossed the rainbow bridge last Wednesday. Brain tumour.
My gentle boy was a loving treasure in our family for the 16 months he was with us. He is greatly missed by his sister Lily and me.
Thank you Jill for finding him for me.
Gail
Sarah
Dear Jill and Roz.
It's taken me too long to pass on the sad news that we lost our dear Sarah on December 17.
As you know she has major heart issues, a top grade heart murmur and would collapse when over exerted. We started her on a herbal heart medication as the 'western' drugs would have been too much for her kidneys (our dear vet was concerned with the side effects of the prescribed medication). And with the drops her collapses all but ceased.
We had her in our lives for 364 days and every one was a joy for her and for us. She was with me every minute I was home, and with me whenever it was appropriate for me to take her in the car.
In the first week of December we noticed a lump in the lymph glands in her neck. A biopsy showed cancer cells. Within a few days she couldn't eat and then couldn't drink. So we had to make the decision that breaks our hearts to do. It was beautifully peaceful and she was in such a lovely deep sleep that she was snoring gently when the final phase took place. I was with her until the end and she's now buried in a lovely, shady spot in the garden.
When we dug her hole Kip jumped in to help, and when she was placed into it, he (kind of) helped to bury her. Terriers have NO respect. It was funny, and sad.
We were very aware that every day we had with her was precious, so every minute with her was a quality moment. She lacked for nothing in the short time we had with her. She was much loved. We didn't hold back our love, even knowing she was 17, it didn't matter. We knew the heartbreak would happen. We hoped that we would have her in to her 18th year but we know that the time she had was good. We miss her very much.
Thank you for trusting us with her life. Thank you for taking the oldies and giving them a chance for a happy last chapter. She had it with us, and Kip does too.
Jessica
Rocky
Hi Jill,
We rescued this gorgeous little man in 2004. You knew him as Hearts. Renamed Rocky he sadly had to leave us but gave us years of unconditional love and lots of laughs.
Although heartbroken we were so blessed to have had him as long as we did.
Thank you.
Enzo
Bonnie
Hallo Jill
We adopted our little girl you called Bonnie on 27th May 2006 at one year old.
She turned into a little doll and was the boss of our other man, Percy, adopted on 9th September 2008.
Sadly our little girl died on 26th December 2016 after a short illness and she is just so badly missed, both by us and also Percy and Horse our Bengal cat.
Bonnie on the right
Kind regards, keep up the good work,
Margaret
Jyrah
Dear Jill and team,
I am very sad to advise you that we had to put our beautiful 19 years and 5 month old Jyrah to sleep on Xmas morning ….
we had her for close to six years……she had been in the kennels for some time and was so cute and loving we could not resist her…
She is on the rainbow bridge with all the other Senior Jacks you and your team so loving care for…..
Sadly missed by us but especially Max her adopted son who we all got from you about 6 weeks later.
Thank you for all you do and see you in the new year when we hope to adopt another senior JRT
Gae
Honey
Hi Jill,
Sadly 3 weeks after Ralph on the same day, a Thursday Honey has gone to be with Ralph.
She had been in a rapid decline after Ralph past, life wasn't the same without him. Today her heart gave out and after a morning of suffering we made the decision to euthanise her.
By the time the wonderful vet from Pet Care ( who didn't even charge us for the house call as they understood she was a rescue) came to the house to assess the situation. She was exhausted so it seemed the best thing to let her go.
Once again she died in my arms and the vet told me I was very brave and calm, comforting Honey and acting as the vets nurse.
Honey was such a loyal dog, we would have loved her to have enjoyed and independent life after Ralph but that was not to be. We will lay her to rest next to her brother and remember what lovely old dogs Honey and Ralph were. It was a pleasure and honour to look after them and offer a comfortable and loved end of life journey!
I will be traveling overseas, after that I'll take on another senior or two. If you need emergency palliative care before that, let me know, I can do this, it's a very rewarding thing to do.
Warm regards and thank you
Fiona
Ralph
Hi Jill,
Letting you know that Ralph passed away, he had been doing well and had one of the best weeks ever when my husband took a week of to renovate, Ralph was on the tools with dad, he didn't sleep much in the day that week and it must have tuckered him out as he went down this Monday and didn't come back up ( he has had low spells but would bounce back).
I slept with him on the lounge and in the morning he had one of his turns and didn't come back. I had just called the vet to take him in to be euthanised but I'm really glad he died in my arms and Honey was here so she didn't get separated from him and wondering where he is.
Here is a photo of Ralph on holiday and also the day before he passed.
He was a top old bloke, a real character and it a pleasure to take him in and look after him.
Both Honey and Ralph had a free vet check clinic at Pet Barn a few weeks ago.
I suspected Ralph had heart issues and wanted to check if both of them had any pain issues etc. Ralph had stage 3 heart murmur, he wasn't in pain but probably uncomfortable with fluid build up in his lungs, Vet and I agreed that considering his blindness and senility it was best to let nature take its course. Ralph was happy enough and still interested in life till 3 days before he died.
Honey is in fabulous shape, doesn't even have any hip arthritis. There are a lot of things she could not do as Ralph could only walk on overcast days or just when the sun had gone down on account of light sensitivity so I'll keep her busy and we'll do all the things she couldn't do before, longer walks in the sunshine and socialising with other dogs. Ralph was very anxious when other dogs were close by, I think on account of the blindness and his frailty. Fortunately there is a little gated park across the road where he felt safe and couldn't fall off anything or wander off!
So life goes on and we feel really good to have given Ralph a good home and comfortable end of life.
Warm Regards & Thank You
Fiona
Jamie
Hi Jill
A couple years ago we were fortunate enough to have been given Jamie By JRT rescue, this beautiful little Dog , gave us so much love and brightened up all our Lives .
Since his passing we adopted another Jack to keep his Brother Louis company.
I have attached some pictures of them Both as well as a poem written for Jamie.
We would like to thank you so much for Jamie and all the love he bought to us.
PS Jamie is the short haired guy.
Gerry