Coats for sale
Summer is over and the cooler weather will soon be upon us. Time to start thinking about coats and keeping warm! Your furry friend would LOVE a new coat this year.
Choose from a great selection of dog coats we have for sale.
Most of the designs are individual, so first in best dressed.
 $25 each or 2  for $40 
postage included
GUIDE TO BUYING OUR COATS
1. Measure your dog as shown in the picture below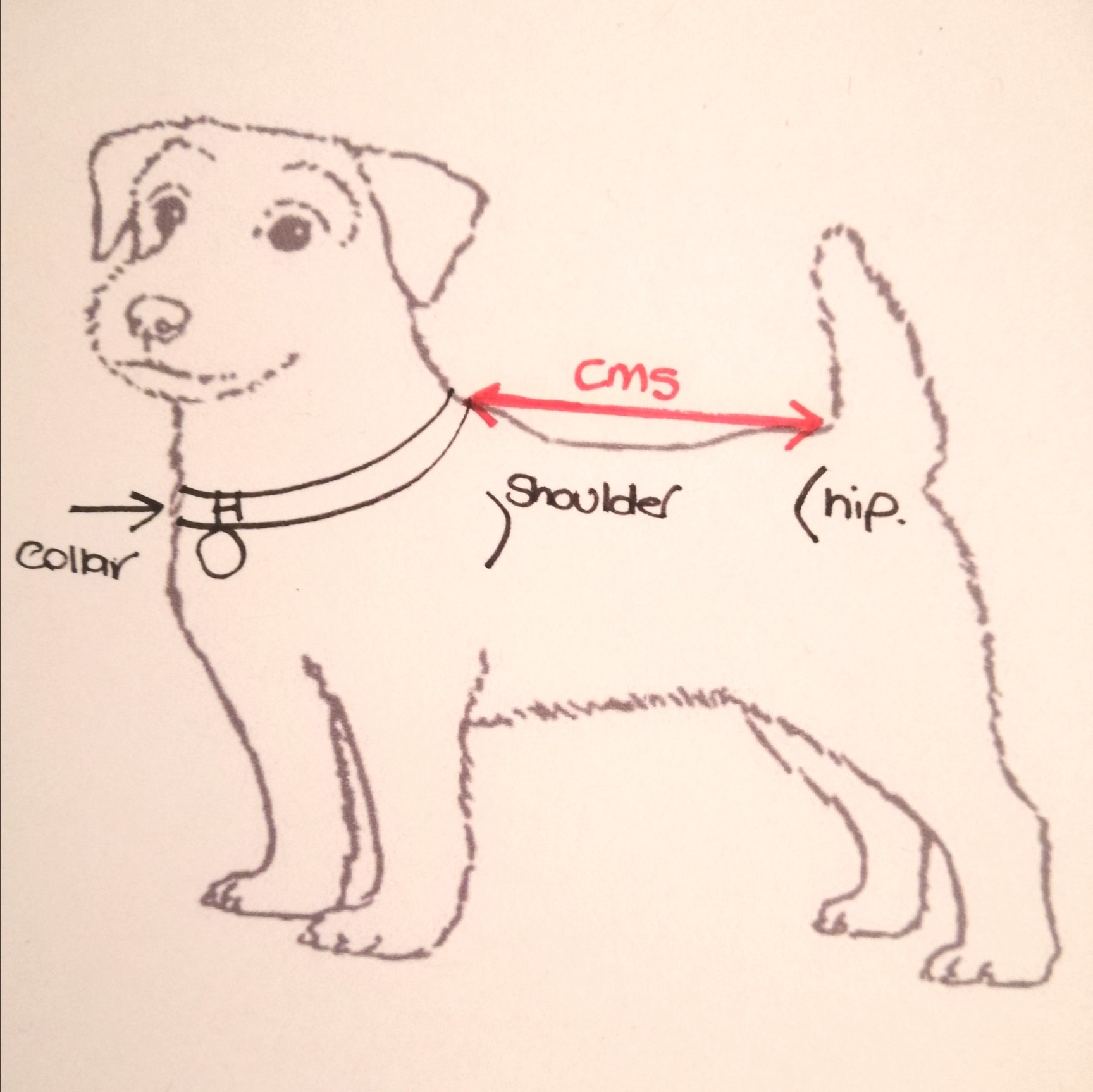 2. Scroll through the designs below.
3. Look at each design and under each design is the sizes that we have in stock at that time. If a coat is OUT OF STOCK – there is no guarantee that we will be getting more in that same design.
Please be aware that the site is ususally updated every 24 hours, so what is listed may have sold in the last 24 hours.
4. Email your order to Jill at jrtrescue@dodo.com.au and include your mailing address.
5. Once your order has been confirmed, Jill will email back the payment details.
6. If you don't hear back from Jill within 24 hours of your email, first check you Spam Folder, if not there email again.