Scotty
Scotty is a taller, solid, smooth coat JR mix male aged 9mths.
He came to us as he was too timid, not fitting in with the family and is now looking for his forever home.
Scotty was terrified on arrival, he took many days to realise he was safe with us and come out of his shell. There were many hours of just sitting with him gaining his trust. He is now more confident and happy with our volunteers, but he is still alarmed by new people.
Scotty has a long road to travel to gain confidence, his new family will need to be aware it may take time, they will need patience, lots of love and understanding for this young dog.
We have been training little tricks with him to get his confidence up, he is clever and very willing to please. He loves the water. He is terrified of the world out side our kennels and we have managed to show him being on lead is ok, and can now get him to walk to our carpark and spend some time out of the kennels. Its little steps at a time and lots of reassurance.
Scotty's new family will need to be undertanding, patient and willing to take on a dog that may always be timid and flighty. He will need people who arent expecting him to be walking in busy places, dog parks and cafes. Hes not suited to that.
He needs people willing to gain his trust and help to be as confident as he can be by not forcing him to do things he is not comfortable with. He need a routine, repetition and rewards, lots of love and tiny steps to help him
However we believe that he is best suited to being in his new home, sooner rather than later to gain trust with his new family and not become dependant on us. You will need to have a mainly adult family, have experience with rescue dogs, lots of patience, have someone at home most of the time, at least at first.
Give him time and space to come to you when he feels comfortable. He is not suited to a home with other dogs, he needs to be the only dog in the family and gradually be introduced to other dogs in small positive sessions with friendly relaxed dogs you know and are of friends and family.
He cannot go interstate as that would be a world of terror for him, and people coming to meet him need to understand he may not be the dog for you. He may take time, hours, days, months to actually come to you for comfort. When he does, he will make the most loving and wonderful companion. All the work we have done with him may be put backwards when he goes to his new home and environment for a little while.
We would love to see him in a loving forever home for Christmas.
Scotty comes desexed, microchipped, vaccinated, wormed, heartworm tested and lifetime registration in NSW for $700
If interested in meeting Scotty please call Jill on 0408491542 and he is staying at Londonderry
R251000050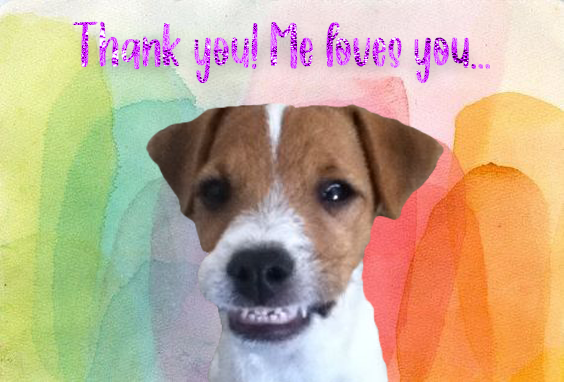 Thank you to Eleisha Birkenslei, Andrew Buchanan, and Shaun Blacker for their kind donations toward the care of Scotty while he waits for his forever home
< 12 months
Not for interstate adoption
Needs to be the only dog
Best with adult family, person or couple
Microchipped
Vaccinated and Heartworm Tested
Desexed