Abby
Abby is a smooth coat, stocky Black and White JR mix aged 5 yrs.
She has come to us after recently being adopted from another shelter but her owner unfortunately suddenly passed away.
She is an active dog, who is agile and can climb, so will need a secure home and yard.
She has been a little overstimulated in the shelter due to all the changes but she can eventually settle and has shown she can sit for treats with patience and gentle kindness. She enjoys her walk, but is not particularly tolerant of other dogs at this stage.
Abby is best suited to a home where people have the time to train and guide her with patience, routine, repetition and rewards. She will do best with Enrichment (lots of different things to keep her stimulated and active) and is not suited to being left alone for very long periods. She may be best in a mainly female household.
She comes desexed, microchipped, vaccinated, wormed , heartworm tested, and lifetime registration in NSW for $600
If you would like to meet her please contact Jill on 0408491542 and she is staying at Londonderry NSW
R251000050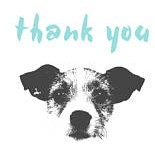 Thank you to CJ Allshorn, Emma Welshman, and Roy & Sue Brodgen for their kind donations towards the care of Abby while she waits for her forever home
Not other dogs
No cats
Needs secure fencing
Can be afraid of some men
Microchipped
Vaccinated and Heartworm Tested
Desexed